RPA technology caters to specific needs of an organization like IT support and management, clerical process automation, simplifying audit emulations, etc.
RPA tools can easily integrate with system APIs and help in data augmentation.
Learn more about this AI-enabled RPA software, its tools, and applications in the current digital ecosystem.
Ever since the release of the movie 'Terminator' back in 1984, the term robots has remained a subject of interest. Real-life robots are no longer a far-fetched dream. The best examples, are Sofia- the Robot, Gita Bot, Romeo, and the list goes on… 

Artificial intelligence is now being harnessed by every industry. The majority of such innovations are based on identifying solutions to reduce manpower time for a task that can be easily performed by a machine.
Robots are the new tech marvels modeled by engineers to perform various tasks within a stipulated amount of time.
These robots may or may not have a human-like appearance. Another aspect of robotic systems is an algorithm that has the ability to simplify gargantuan duties across departments (within an enterprise). 
This paper focuses on one such interpretation of robotic mechanisms currently used by companies. 

What is RPA(Robotic Process Automation)? 
RPA (Robotics Process Automation) ensures that repetitive clerical tasks can be performed with ease by an AI-based instrument, which otherwise requires human labor.
This software bot when integrated within an existing enterprise infrastructure can, then, be run on a laptop or even on a smartphone. Considered to be the next big thing in business automation, RPA is garnering several laurels these days. 

The most intriguing features of RPA software include – 
Ability to communicate effectively with other systems using API integration methods.
Strong decision-making skills.
An active bot programming interface.
Organizations can deploy various RPA tools based on the specific needs associated with different departments or the organization as a whole.
Depending on the need for human intervention or not, these tools can be categorized into Attended Automation, Unattended Automation, and Hybrid RPA tools respectively. 
UiPath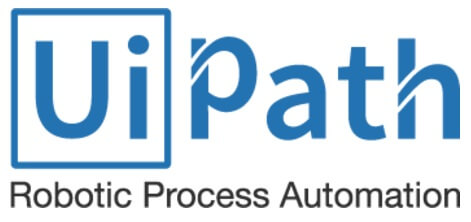 It is one of the most advanced and popular RPA tools used to emulate complex organizational tasks. With the help of this simple open-source automation software, companies can decentralize their difficult problem statements and leave them to this machine to resolve.
This tool can easily automate applications that are web, Citrix, and other software. One of the few RPA tools recognized in the Forrester wave report (2018). 
Are you a non-developer? Then, this is the best tool for you to implement in your business. 

A brief introduction about UiPath can be studied to understand some of its most significant uses. These include:
Moving files from one folder to the other (preferably, the destination folder).
Automation of PDF documents
Email Automation (of the top 30 emails with a similar keyword in the subject line)
Automation of web files into .csv files.
Automation of Excel files into .csv files
Blue Prism
These are software robots that help businesses manage huge tasks using a virtual workforce. Medium and large enterprises can now implement the Blue prism portal (a visual designer) in their daily business activities using drag-and-drop components for higher operational efficiency.
Now, businesses can use the power of robots with high intelligence capacity in a cloud support system.
It creates a centrally managed and secured data center. One of the most important use cases is the implementation of Blue Prism business automation software by the Coca-Cola company using multiple SAP systems for auditing large volumes of data. 

Automation Anywhere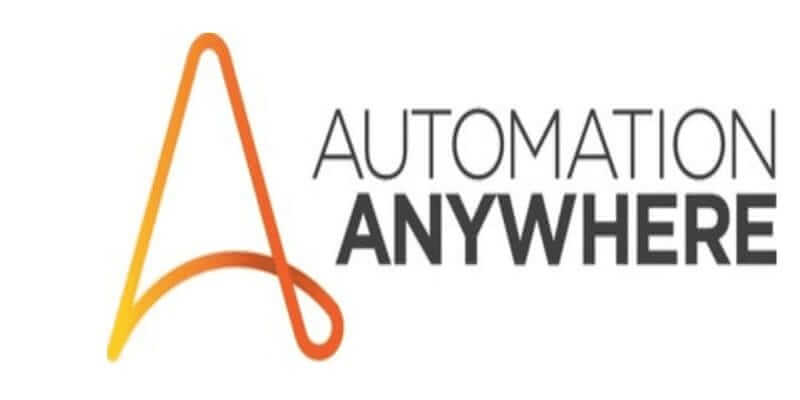 Another notable apparatus that can be listed under RPA tools is Automation Anywhere. This tool helps centralize and control the entire business architecture from a single point.
It is used in the development and running of the famous 'Bots' in today's digitally advanced ecosystem. 

One of the available case studies on Hitachi Vantara (a wholly-owned subsidiary of Hitachi Ltd.) elaborates on how this company used Automation Anywhere in RPA to minimize the task overload on its employees.
This company used this tool to reduce the cost of the company and enhance scalability by increasing speed to complete tedious and mundane office tasks. The various components of this tool include:
Bot Creators: Applications that help create Desktop Bots are known as Bot Creators. Enterprises align and configure these Bots to execute several tasks at the same time. 
Control Room: As the name suggests, the above-created Bots are controlled by servers in the Control Room. 
Bot Runner: After the Bot has been created and methodized, it must be run to help businesses with otherwise manual and repetitive tasks execution. These applications are known as 'Bot runners.
Benefits of RPA
Robotic Process Automation has penetrated deeply into today's AI-based enterprise infrastructure. To increase employee efficiency and prioritize innovation, industry leaders are introducing RPA tools within their organizations.
The various RPA derivatives can be used to optimize business processes. Businesses, these days, use a process-people-technology model.
Due to the expansive list of tasks spread across departments, there exists an atmosphere of ambiguity to manage them.
The knowledge of RPA tools has, thus, become relevant to help manage the workload with efficiency without being monitored by humans.

Some of the most sought-after available courses to learn RPA (free/paid) are – 
Udemy's UiPath RPA Training Course (Course fee~ $199; Course mode~ online)
MindMajix RPA Training (Course fee~ variable; Course mode~ online; Course duration~ 30 hours).
No code RPA tool (Free Training Versions released by Argos Labs)
Courses offered by WorkFusion Automation Academy. 
Video Training and Tutorials by EdgeVerve AssistEdge for the developer community. 
Introductory RPA courses offered by Simplilearn.
CloudFoundation's free courses to learn the basics of Blue Prism or Automation Anywhere.
A regular RPA course requires the learner to have some knowledge about AI and analytics. Some of the most preferred RPA certifications for students and developers who are interested in a promising career in this field include – 
Blue Prism Certification
RPA academy's 28-day RPA certification course. (For $999 online certification, $2,499 on-site Bootcamp certification).
All in all, the introduction of RPA tools has given an entirely new direction to the existing enterprise infrastructure and its domains.