Video editing apps are the most powerful these days! If you see everything is possible via these smart video editing apps that ultimately raise its demand.
But the question arises of how to select the best among them when the market is inundated with a plethora of editing apps.
To choose the best among them, we have rounded up some of the best video editing app downloads for Android that are highly recommended and people will love to have on their smart devices.
1. ActionDirector Video Editor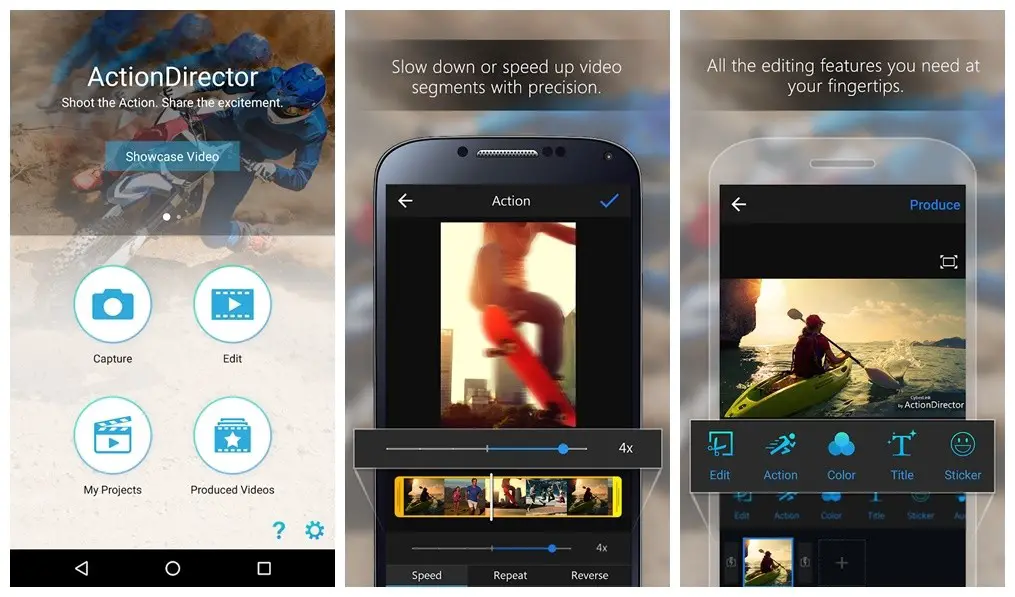 This is counted among the popular video editing apps available on Android. It is renowned for doing basic functions like importing clips, editing, and rendering videos. In this, you can do other stuff as well like adding your favorite music, and cutting or trimming the video as per the requirement. 
Some of its highlights are-
Employing slow motion
Supporting 4k video
Frequent updates 
Adding text with other features 
Pricing- Free/$3.99
2. Adobe Premium Rush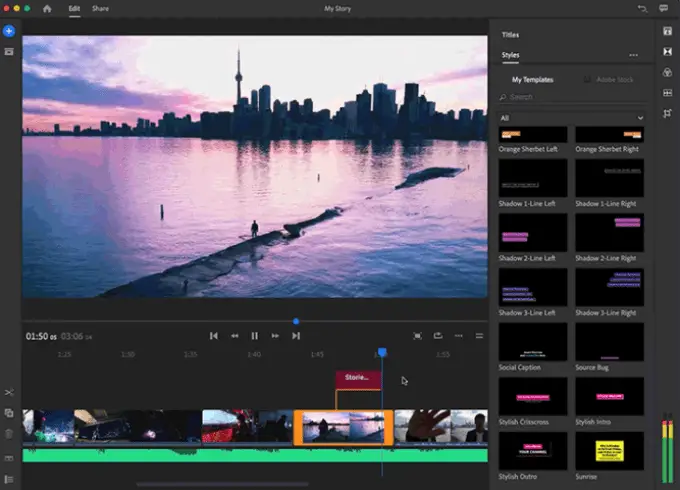 Another newer video editor app on our list is – Adobe Premium Rush. It offers you a big list of benefits like- 
Cloud syncing, multi-track timeless, advanced tools for editing, and so forth. 
Easy to use and gives control over creations.
Unlike other apps, it can operate across devices with identical mobile or desktop versions that save footage on the cloud.
Having an auto-sync feature which means you can access it anytime anywhere you want.
Pricing – Free/Up to $53.99 per month
Though this app requires some bug fixes and UI work, it can have enough potential. Apart from this, it is included in the Adobe Creative Cloud subscription, so it's worth it for you if you had already used its services. 
3. Filmora Go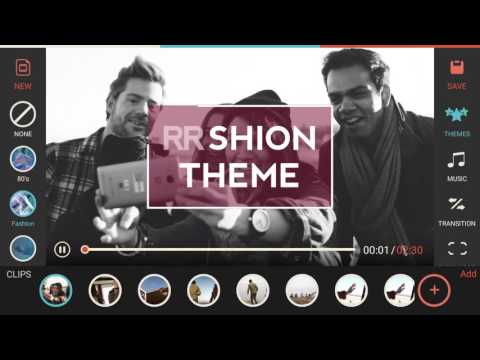 This is one of the simplest and easiest apps for android users given by Wondershare. You can easily perform some basic functions like cutting, trimming, adding music, themes, etc. Apart from that, what makes it so popular is-
You can make 1:1 videos for Instagram, and for YouTube 16:9. 
Add transitions, text, slow-motion features, stickers, and filters to adore your video. 
Either make your video in the gallery directly or share it with any social networking site. It will display a watermark at the end of the video, but you can easily remove it with the use of an upgrade. 
Pricing: Free / $7.99
4. InShot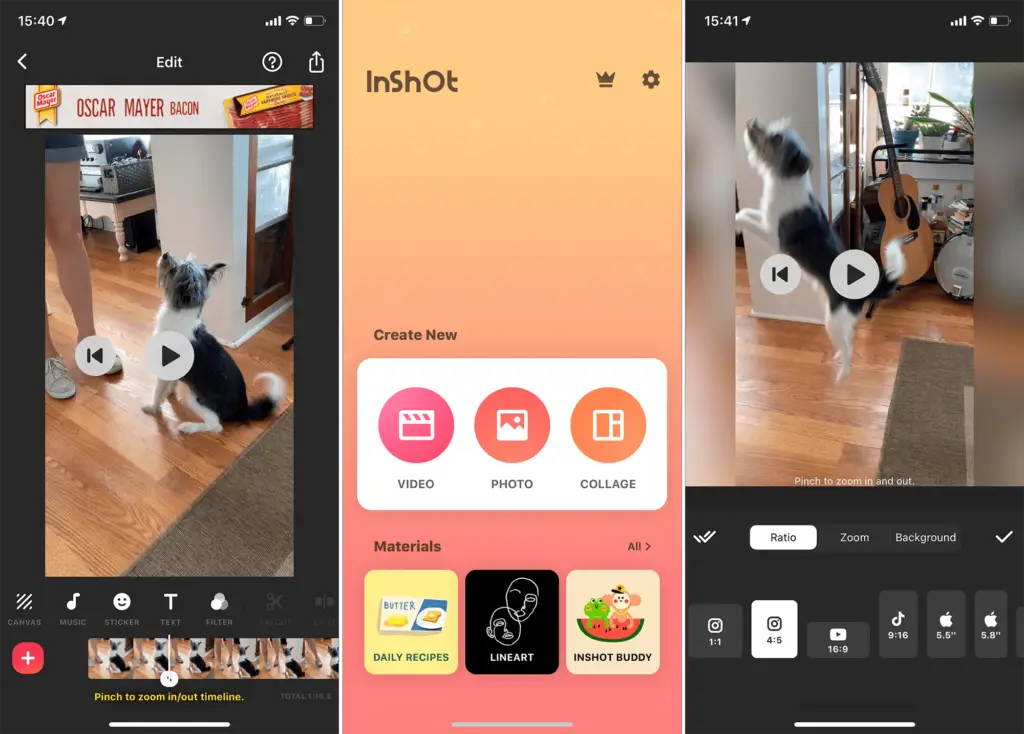 It is the simplest video editor app focusing on different elements like filters, shorter videos, and video trimming. Apart from this, it gives you other features like-
An easy timeline editor with many audio and video channels
Availability of features like fading in, fading out, cropping, music selection, etc.
Its speed controls, sticker packs, toolsets, and other features make it best for TikTok, YouTube, and other platforms.
Pricing: Free / $2.99 per month / $9.99 per year / $29.99 once
5. KineMaster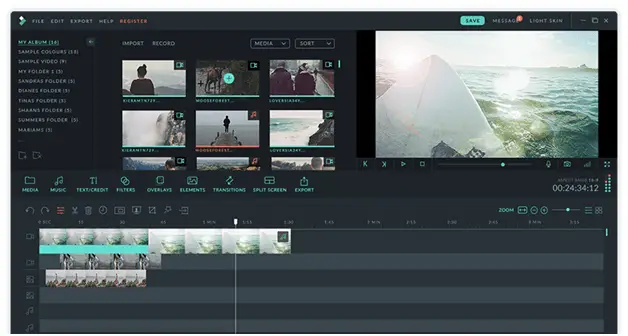 The next on our list is KineMaster! Just like other video editing apps, it allows you to perform basic functions. However, the extra features that stand out from others are –
Having effect layers and multiple images, video
There is a chroma key, audio filters, transitions, various video effects, and much more. It is recommended for video production (Youtube). 
It is free of cost in trial mode. But the actual pricing is $4.99/month 
6. Movie Maker Filmmaker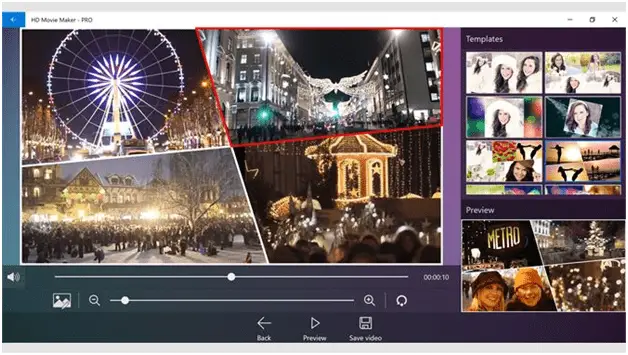 This app is also counted among the popular video editing apps. Some of the most amazing highlights of this app are as follows-
You can easily crop, trim, reorder the content of the video, set focal points, etc. 
This app boasts several features like video effects, custom filters, and powerful functionality. 
It is completely free of ads which means you won't get upset by unwanted advertisements.
This app has a major redesign due to which it has to suffer from some bug issues. But still, it is one of the highly recommended editing apps in the market. 
Pricing: Free
7. Quik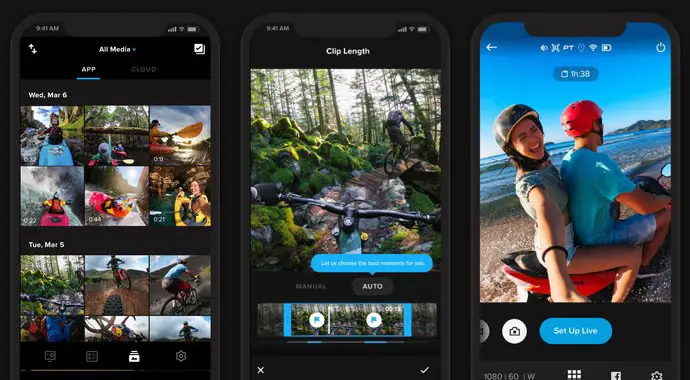 It is a new generation of video editing apps. If you need something very easy and simple, this option is perfectly suitable. The way this app work, can add almost fifty photos and video clips into the app. It's not nearly as powerful as other apps like PowerDirector or Adobe Premiere Clip, but those looking for a simple platform can use it. Also, this app-
Analyzes and split out a short video in a couple of minutes
Video customization before you export to any platform
Contains about 2 dozen styles in videos as per your preference
Pricing: Free of cost
8. PowerDirector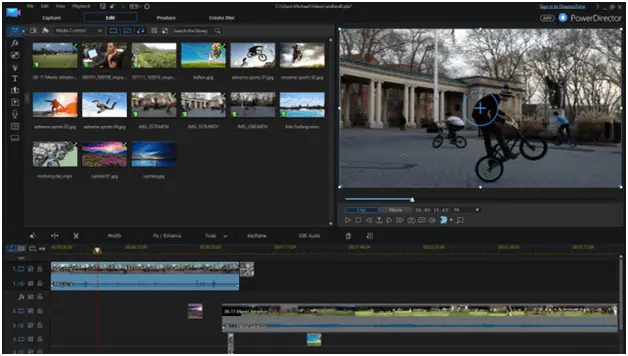 When it comes to numerous features in an app, PowerDirector must be your choice. It gives you several advantages like 
Collage maker, various effects, tools, and slow-motion effects.
Its interface is relatively easy to use 
The good news is, it is free of cost but you need to pay some extra money if you want to get all the features. 
Real video editor and is beneficial for large-screen devices like tablets, and Chromebooks. 
9. Funimate Video Editor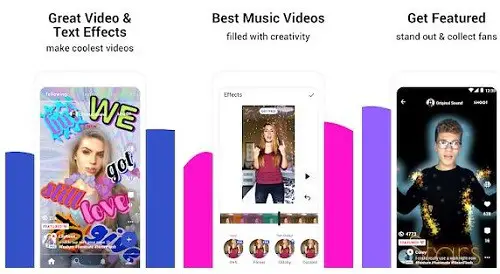 Funimate is a powerful video editing app that ranked Number 1 almost in 100+ countries. You can easily make your video with the stuff you already have on your device. In this, 
You will get the 15 filters in videos with which you can use your creativity 
Allows adding video effects. 
Add music in videos along with emojis, stickers, or text.
Download it free on your play store and try it out yourself. 
You can share videos privately with your close ones via WhatsApp directly from the app.
10. VivaVideo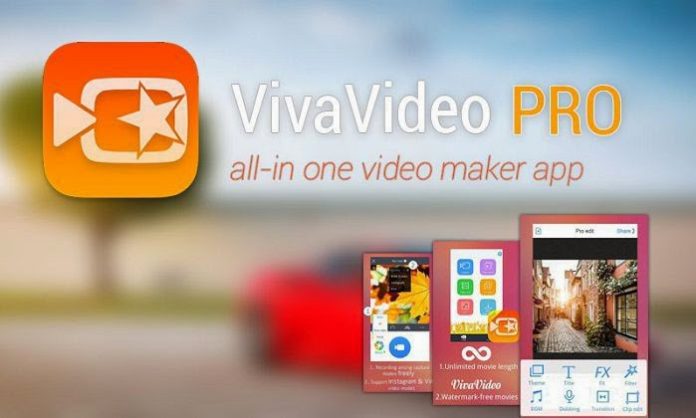 Lastly, these are exceptionally amazing editing apps for making short video clips for social media platform. This app makes use of a storyboard style for editing so that you can load the clip, trim, and edit at your convenience. 
This app gives you almost two hundred video filters with several other effects, slow and fast motion support, text input, and much more. 
The free version has a watermark on it and a time limit for the video. By using the pro version, you can remove restrictions.
Pricing: Free/$3.99 
Wrap it Up!
With the right amazing video editing apps, you can turn your mundane android phone into a powerful device. Just look upon these features and find which app goes the best with your requirements. So what are you waiting for? It's time to sharpen your video skills with these apps and make something creative and astounding!