Since the 1990s, the Internet has remained a marvel. Many people took advantage of it and enjoyed its benefits.
There are some people who are keen on knowing every reason and logic behind how the Internet works.
In this article, we will be discussing the web developer salary in India based on variety of factors like location, company, skill and many more.
The most intriguing thing to them was how a static page could offer infinite solutions; or the fact that by clicking a button, they were taken to a different webpage that served a different function.
Learning about a website's visual aspect as well as its functions and modifications was of utmost interest.
The pursuit of that passion and interest led to web development.
Web development entails building a website from scratch. Working on a web page could range from creating a simple text-only webpage to creating a full-featured website.
Creating a website is not just about designing it, it's about bringing it to life and maintaining it.
Who is a Web Developer?
A Web Developer can be either a Full Stack Developer, Back End Developer, or Front End Developer. Front End Developers are responsible for the experience and user interface while Back End Developers work with the servers.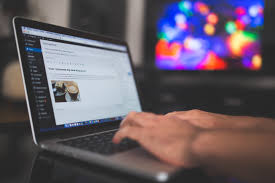 In simple terms, a web developer is responsible for writing the code for web-based services and websites. There is often some difficulty distinguishing between the roles and responsibilities of web developers and designers.
In India, web developer salaries are among the highest due to the high demand.
We can safely say, however, that web developers are more technically inclined than their web design counterparts who are more concerned with the overall look and feel of a website.
The complexity of web development projects varies. One time they might be asked to work on simple web pages and the next moment multilayered e-commerce web applications.
Web Developer's Job Role and Responsibilities
Using various databases and tables to connect the landing page
The design, development, or maintenance of a website.
Implementing standard HTML/CSS practices to design the layout and user interface of a website
Connecting the website to a payment gateway (if the website is an e-commerce platform)
For a hassle-free working environment and quick resolution in conflict situations, focus on clear communication with your team.
By attending conferences, and workshops; participating in discussions, and reading or studying the latest innovations, a web developer will keep abreast of the latest developments and modifications in Web Development.
Web Developer Salary in India
Developing a successful website involves a long list of steps. Design, implementation, development, testing, and deployment – each step involves different people with different skill sets and knowledge.
In India, the average salary of a Web Developer is Rs. 308,040. The salary may vary depending on factors like the location, the level of experience, and the profile of the company.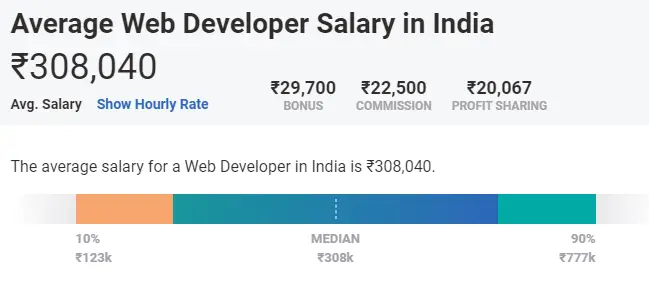 In view of the fact that web development is a very broad field, we will divide it into different sections. The salary of a web developer in India can vary depending on several factors including experience, location, skills, and company.
Factors Affecting Web Developer Salary in India
In India, the four main factors that affect the salary of a Web Developer are:
Company: You will receive a salary that is directly affected by the company that you work for.
Experience: It is easier to comprehend the roadblocks and provide quick fixes for bugs if you have more experience. Salaries and positions that help create a mark are determined by the combination of experience and company.
Location: In the upcoming years the location will play a small role in the expected salary. But still, location will continue to have an impact on the salary you can ask for the specific position from the employer.
Skills: You will be better able to understand if you have important skills. In India, location plays a crucial role in determining web developer salaries.
Web Developer Salary in India: Based On Company
A person can expect a higher salary if the larger the company or brand is. Amazon offers a salary of around Rs. 1,425,000 per annum, which is one of the highest in the world. Directi is second at Rs. 678,018 followed by Accenture at Rs. 476,474.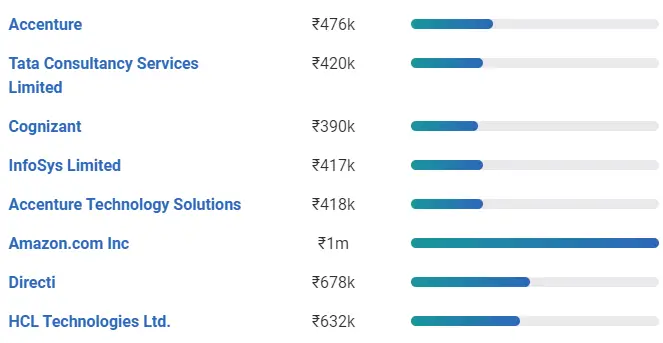 Web Developer Salary in India: Based on Location
Covid-19 may reduce the impact of location on salaries in the future, but for now, location remains the most important factor in determining the salary of web developers in India.
Web Developers in Hyderabad earn approximately 27% more than their counterparts in other cities, making the city the most expensive place to live.
These figures are based on national averages. Hyderabad's other competitor, Bangalore, offers salaries 25% higher than the national average.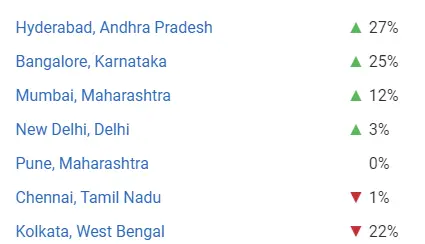 Web Developer Salary in India: Based on Experience
Your pay package will be higher if you have more experience. You should moderate your expectations, especially if you're a beginner and just entering the industry.
Here is a breakdown of software web developer salaries in India, depending on how many years of experience you have :
Entry-Level Web Developer Salary in India
In India, the average entry-level web developer salary is Rs 232,074.

Mid-Level Web Developer Salary in India
In India, the average salary for a mid-level web developer is Rs 589,443.

Experienced Web Developer Salary in India
In India, the average salary for an experienced web developer is Rs 1,006,429

Web Developer Salary in India: Based on Skills
How does the salary of a web developer in India increase with a skillset? In the highly competitive market for web developers, you have to possess an impressive set of skills to land the best-paid jobs. Certain skills ensure a higher salary. Focus on developing these skills.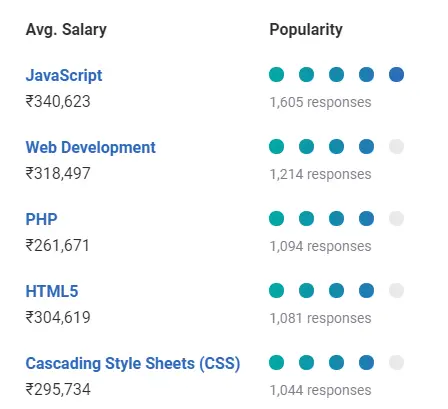 Web Developer Salary in India: Based On Job Positions
1. Front-End Developer
Front End Developers in India earn an average salary of Rs 487,140 per year, according to PayScale. A product-based company pays a higher salary but obtaining one can be challenging.
2. Back End Developer
Approximately Rs 366,300 is the average salary for a back-end developer in India, according to PayScale. These salaries are inclusive of bonuses and profit-sharing.
3. Full-stack developer
Developers who work on the front-end and back-end of a website are called full-stack developers. As a full-stack developer, you have expertise in all fields. You are more likely to get hired by a bigger company with a higher salary. As a full-stack developer, you don't generally need to do designing because that usually falls to another person, but there is nothing stopping you from learning how to do it yourself.
Your responsibility will be to implement the design in the front end and the business logic in the back end. Building a complete web application requires the use of frameworks and their integration of them.
Conclusion
Website development is a broad field, and every business needs a website that functions properly. Having seen all the different aspects of web development now is your chance to decide what you want to do! You should know that you need the right skills. In addition, you need to keep improving your skills to get the highest possible Web Developer Salary in India.