Data scientist salary in India ranges from 9 to 19 lakhs depending on a variety of factors such as experience, skill set, and location.
Data is something that includes numbers, digits, information, etc. Data contains the collection of information and statistics. It also contains known or assumed facts that can help in calculating the future steps of a product.
For example, if you play a video on YouTube, the matter you type in the search bar is data, the video you selected to play is data, the watch time is data…in short, whatever you do on the internet on any website through any gadget is considered as a data. 
Nowadays data plays a very crucial role. It helps in the development of a firm or company or business. But for that one should need a data scientist who knows data science and analysis the data.
What is data science?
Data science deals with analyzing data, gathering information, cleansing the required information, processing it, and deriving the required and useful outputs through it.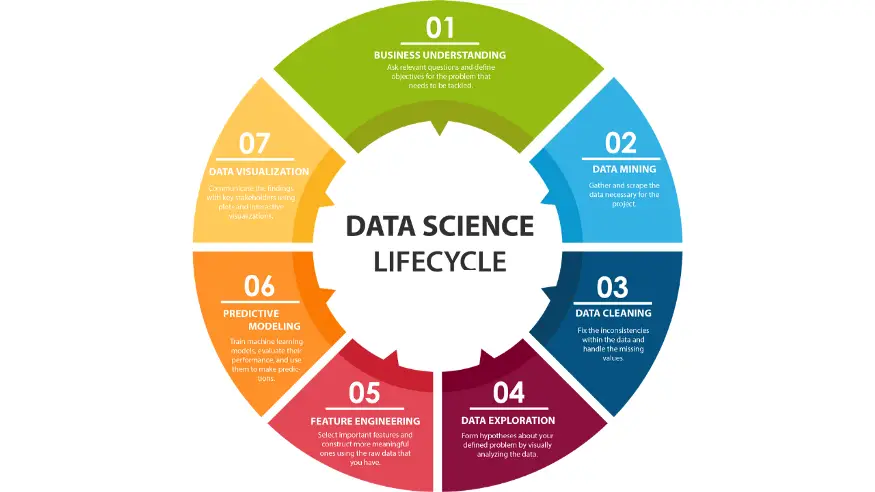 These outputs contain different ideas or new thoughts which would help in developing a firm or business. Data science plays a needed role in IT firms.
Who is a data scientist?
Data scientists are individuals, who invite new ideas by gathering, cleansing, and processing data. They usually read data and combine the analysis with technology and help a firm to get profits in their business.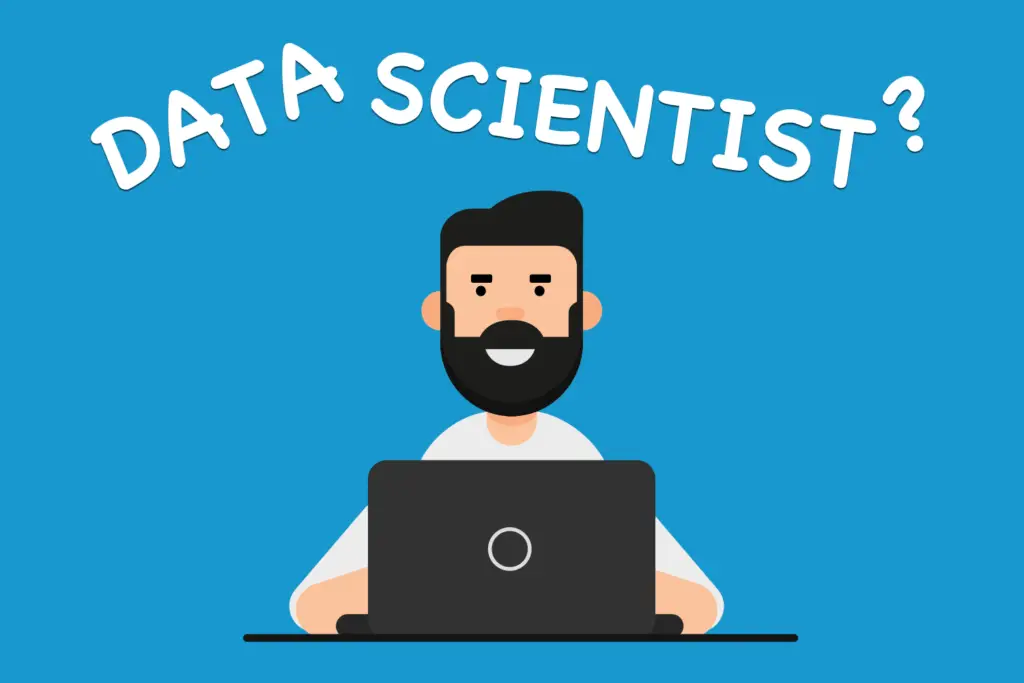 In short, data scientists joints both IT firms and business firms. They are highly talented people who use mathematics, statistics, and computer languages all along the process of analyzing a form of data.
In this world where the internet had become an essential part of everyone's life, data scientist has vast demand and opportunities.
Roles and responsibilities of data scientists
Gathering structured and unstructured data that is useful for the client.
Cleansing the data by removing unnecessary information.
Processing the required information.
Using tools or techniques like machine learning, and deep learning to analyze data, bring out the hidden useful information and trends.
On analyzing the data, planning out a new output that would be useful for the client.
Talk and convey the ideas to the client and explain to them the possible observations through data visualization.
These responsibilities of a data scientist provide them with a good package. According to recent studies, India is the second country that on average offers data scientists a good amount of salary.
What is a data scientist's salary in India?
Just like remaining IT jobs, data scientist salaries in India can vary depending on various factors. They are:
Experience
Place of work
Employer/organization.
Skills.
Irrespective of any of these factors, on average, the salary of a data scientist in India is about 7 Lakh rupees per annum. Now let us see how the above factors affect the salary of a data scientist.
Data scientist salary in India based on Experience
Experience in the field gives you more importance and hence helps you in getting more salary. This applies to any field and data science is not an exception for that. 
For fresher: if you are a fresher with no work experience, then you will get around an average, of 5.12 lakh rupees per annum.
For the person with 1-5 years of experience: If you have experience of a minimum of 1 year to a maximum of 5 years, on average your salary will be 7.73 lakh rupees per annum.
For people having 5-9 years of experience: You can draw up to 12-14 lakh rupees per year as your salary if you have this much experience.
For people who have decades of experience: For people who have decades of experience can get 24 lakh rupees to 1 crore rupees per annum as your salary.
Data Scientist Salary Based on the Locations
Place of work affects salary package. Data scientist salaries in Bangalore for freshers start from 9.84 lakh rupees per annum.
On average, Hyderabad stood second on the list by providing 7.95 lakh rupees per annum.
If you are working in Chennai, you may get an average salary of 7.94 lakh rupees yearly.
People working in Mumbai, and Pune get 7.88 lakh and 7.25 lakh rupees on an average per annum respectively.
Companies located in Kolkata offer an average salary of 4 lakh rupees per annum.
Which company pays the highest salary for data scientist
Organizations or companies with a high reputation offer high salaries. They also give a hike to their data scientists every year.
Accenture company provides the highest salary of 19.86 lakh rupees per annum for their data scientist employees.
Data scientist salary at IBM IBM Corp begins with 14.68 lakh rupees for their employees while JP Morgan Chase and Co offer 9.9 lakh rupees per year.
People working at American Express withdraw an amount of 13.50 lakhs every year. Wipro technology offers 17.5 lakh rupees while Impetus offers 19 lakh rupees.
Salary Based on Skill Set
Even though the educational qualification is necessary for any job; your technical and analytical skills decide your salary and hike. The same applies to the data scientist job as well. You need to get familiar with the languages that have been useful in managing data. Along with this, you need to learn the following skills too…
the R language, C language, python. A data scientist who knows python language gets a 10 lakhs per annum salary in India.
You need to know as clearly as possible about statistics.
If you know machine learning, you will get around 3.5 Lakh rupees as a fresher and this can increase up to 16Lakhs per annum as you get experience.
Knowing artificial intelligence, hive, and SAS would be a plus point too.
Data scientist's salaries abroad
Data scientists have numerous opportunities all over the world. The United States pays the highest wages in the world. They are paid $120,000 per year.
Australia pays an average of $75,200-121,500 Australian dollars per year to their data scientists.
Did you know that Israel has a plethora of opportunities for data scientists? They pay an annual salary of $88,000.
Canada pays $77,870 per year, with the possibility of an increase of 117,750 dollars.
People working in Germany can earn between 2,700 and 9,400 euros per month.
Conclusion
With the rise in the graph of using the web, the data scientist role had big demand all over the world. As a data scientist's salary in India is getting a hike too, and you can get an opportunity by learning the correct skills.
How much do Google data scientists make?
For employees with years of experience, the average Google Data Scientist salary in India is 37.3 Lakhs per year. The annual salary for a Data Scientist at Google ranges from 19.6 Lakhs to 52 Lakhs.
How much does an Amazon data scientist make?
The average Amazon Data Scientist salary is $13,62,737 per year. Data Scientist salaries at Amazon can range from $2,63,330 to $600,000 per year.