AWS vs Azure is a very common comparison since AWS and Microsoft Azure have been the most prominent names in cloud computing. AWS has more revenue than Azure, but Azure has a larger user base. We will be looking at the impact of both and determining the winner of the "AWS vs Azure" battle.
Table of Contents
What is AWS?
Amazon Web Services (or AWS) is a cloud computing platform created and partly maintained by Amazon. With over 200 fully-featured services, it is the largest and most widely used cloud platform worldwide. It can be accessed from more than 200 data centers around the globe. 
AWS is used daily by millions of clients, including top-ranking government agencies, fastest-growing startups, large corporations, and the largest companies, to lower costs, increase agility, and speed up innovation.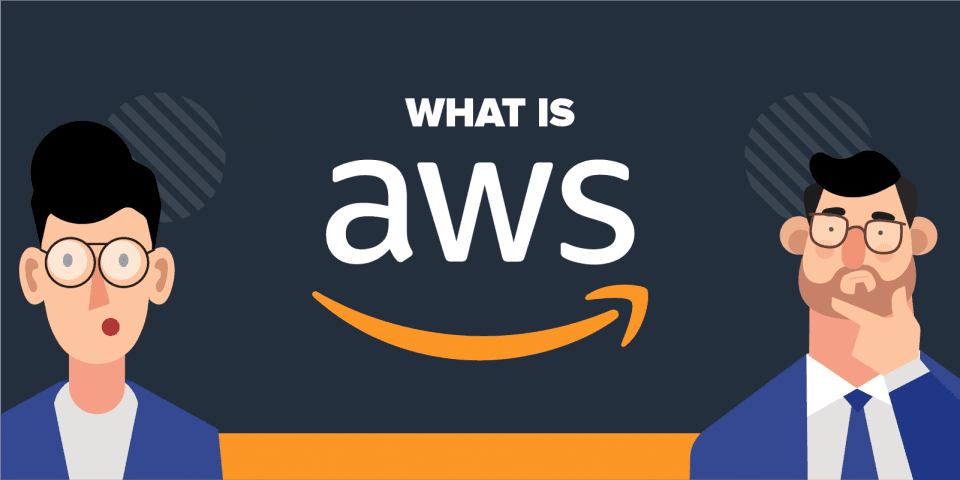 The three types of AWS services (Saas) include Platform as a Service, Infrastructure as a Service, and Software as a Service.
AWS has more features and services than any other cloud provider. These include traditional infrastructure technologies such as storage and computations and emerging technologies such as machine learning, artificial intelligence, data lakes, and analytics. 
It makes it easier to move your existing apps to the cloud and build virtually any application you want, faster and more cost-effective.
What is Azure?
Microsoft Azure is a cloud platform that Microsoft developed. It caters to many departments, including cloud computation, storage, and database management. Developer tools are also available. 
This cloud platform helps organizations become more scalable, and expansive, and expand in their reach and performance. 
Azure's services can be divided into three types: platform as a service (PaaS), service as a software (SaaS), or infrastructure as a Service (IaaS). These three services allow developers to create, organize, and manage services and applications in the cloud.
Azure is the cloud you can trust. With over $1 billion in research and development, and outstanding security specialists available to protect your data, Azure is the cloud to choose. 
You can reduce compliance time and protect your data with any cloud provider's most extensive compliance coverage. Azure is the market leader in compliance with over 90 offerings.
The Key Difference between AWS vs Azure
Azure and AWS look very similar on the surface. Both are built to cover the same ground and offer similar capabilities to address the same problems. There are, however, some key differences.
Azure offers a hybrid cloud better than AWS, even though both Azure and AWS offer it.
Azure offers express routes, while AWS offers direct connections.
AWS offers greater open-source community interoperability such as Jenkins, GitHub, and Linux, while Azure is simple and integrates well with Microsoft's tools.
AWS security can be provided via specific roles with access management, while Azure security can be delivered by granting rights across the entire account.
AWS offers a Virtual Private Cloud while Azure offers a virtual network.
There are 140 availability areas in Azure instead of 61 in AWS.
AWS's Advantages and Drawbacks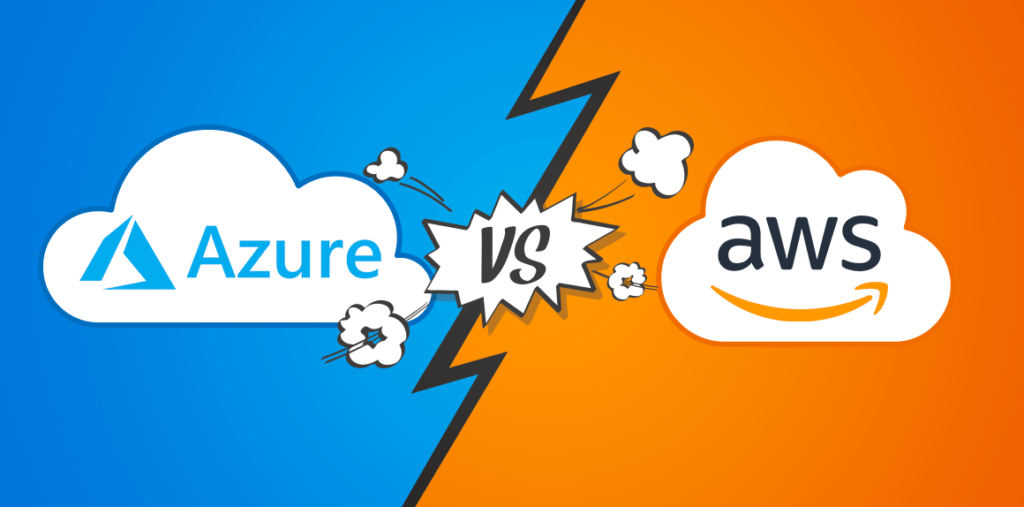 Advantages
Innovation: Many analysts believe it is not only Amazon Web Service's low price but also its commitment to innovation that has allowed it to boast of having many of the most well-known corporate brands in the world among its clients.
It is easy to use: This is a top Amazon Web Services advantage. AWS is easy to use because it was designed with secure and rapid access. AWS users have full control over their data and can make changes whenever and wherever they want.  
AWS is a much easier cloud provider than Azure or Google Cloud Platform. AWS offers all the information, documentation, and video tutorials to help you learn how to use all its services.
Cost-effective: Whether your business is small or large, AWS can help you save money by allowing you to use the services you need. AWS offers a more cost-effective pricing option than competing for services on-premises.  Think about the cost of hosting your apps in an on-premises facility or a colocation facility. This has huge potential. AWS's cost-effectiveness is one of its most attractive features.
Disadvantages
Security limitations: AWS has certain features that can't be changed, as security is the most important characteristic. These are the features that can't be altered:
EC-2 Classic: Each Security Group can have a maximum of 100 permissions, and each instance can have 500 permissions.
Cloud computing issues: AWS provides standard cloud computing concerns, such as downtime, limited management, and backup protection, when moving to the cloud. This could be caused by a power outage or a loss of internet access to the cloud provider. These issues can be fixed with some time.
Azure's Advantages and Drawbacks
Azure's Advantages
Redundancy and higher availability: Microsoft Azure offers redundancy and high availability across all its data centers, a significant advantage over its competitors. 
Because Azure can be used in 55 countries around the globe and is available in 140 countries, it is ideal for organizations with a global reach. Microsoft can offer a service level agreement that guarantees 99.95% availability. This equates to less than 4.5 hours of downtime per year because of its vast footprint.
A cost-effective platform: Microsoft's "pay-as-you-go" approach allows you to pay only for what you use and then use Azure services to grow or develop them. Microsoft Azure manages infrastructure, which means IT management costs are minimal. It connects data centers to the cloud and covers 42 countries, unlike any other cloud provider.
Disadvantages
Management is required: Microsoft Azure has some drawbacks, just like all other services. IaaS (Azure), which transfers your company's computing capacity from your office or data center to the cloud, is not like SaaS systems. 
The end-user consumes information (for instance, Office 365). Like most cloud service providers, Azure requires skilled management, maintenance, monitoring, patching, and server monitoring.
Improved scalability: Scalability is a key consideration for any infrastructure-related investment since business demands vary over time, whether expansion or downsizing.   
Microsoft Azure's cloud infrastructure allows businesses to increase their storage and processing capacity. This is especially useful during peak traffic periods or long-term growth plans. It can be easily scaled to meet your IT needs.
Conclusion
AWS vs Azure is almost identical, but they have distinct features. It would be unfair to compare these platforms.  Your company's requirements will determine which cloud platform you choose. Each system has its advantages and disadvantages that users need to deal with.