Microsoft Azure Student Account is a free account that allows students to use Azure products, and build them in the cloud. In this article, we will try to provide the all required details to get access to the Microsoft Azure Account.
Eligibility Criteria for Azure Student Account
Students can utilize the $100 Azure credits on the Azure portal within the first 12 months. You can use Azure credits for several Azure products, without even providing the credit card details.
However, there are certain criteria that a student has to follow in order to set up an account on Azure. These requirements are as follows: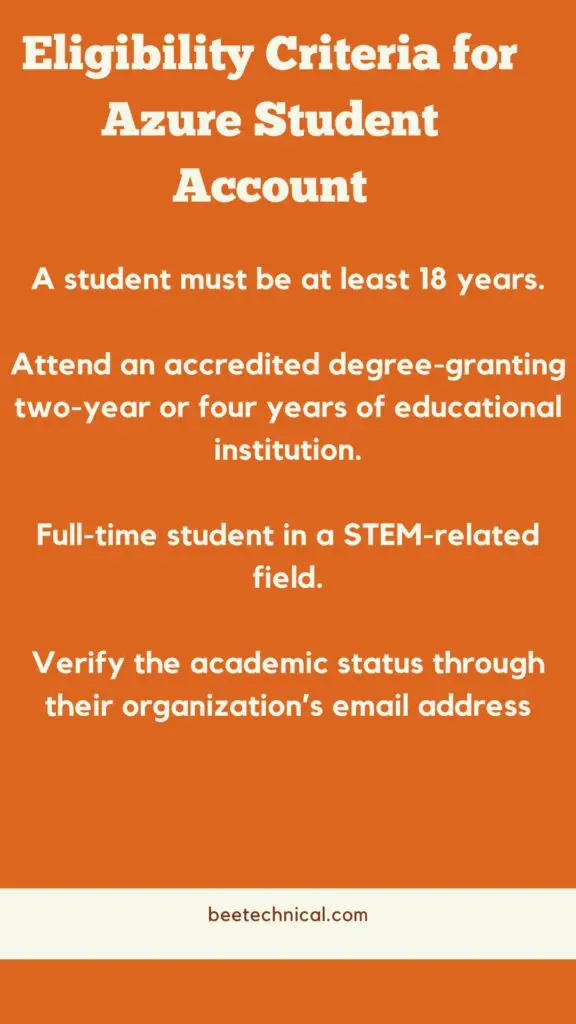 Remember that the offer is only valid for one customer per subscription and cannot be transferred or combined with any other offer.
Microsoft has provided only limited Azure for student accounts, and, will be allotted on a first come first serve basis.
How to use $100 Credit for Azure Student Account
Azure credits $100 that can be used by the student for availing of the services. Once the available credits are over, the student can go for the Pay-As-You-Go subscription by contacting Azure Support. Once the upgrade is done, you have to only pay for what you are using.
100$ Credit With Microsoft Azure for Students
However, once the $100 credit is exhausted, the user can still get another $100 credit, provided he still is a student. Microsoft ensures that they do send the notification 30 days prior to the ending of service.
To get $100 credit again in the azure account, the user just needs to re-validate the student account. Credit can not be transferred to the other account. So, better utilize it before it gets expired.
In case the student does not upgrade at the end of 12 months or utilizes $100 credit, whichever is earlier, the services will be discontinued without further access to use it.
However, upgrading the subscription is possible within 90 days of decommissioning the service. In order to keep a tab on credits left out of the total, one can visit the Microsoft Azure Sponsorship portal. The portal offers three broad categories for the user:
Check remaining balance
Educator portal to manage subscriptions and credits for the academic students
Detailed usage statistics of the subscription taken
Service Limit Quotas and Constraints
Microsoft has made Azure for students available in 140 countries excluding the sovereign cloud products in the United States Government or Azure Germany regions.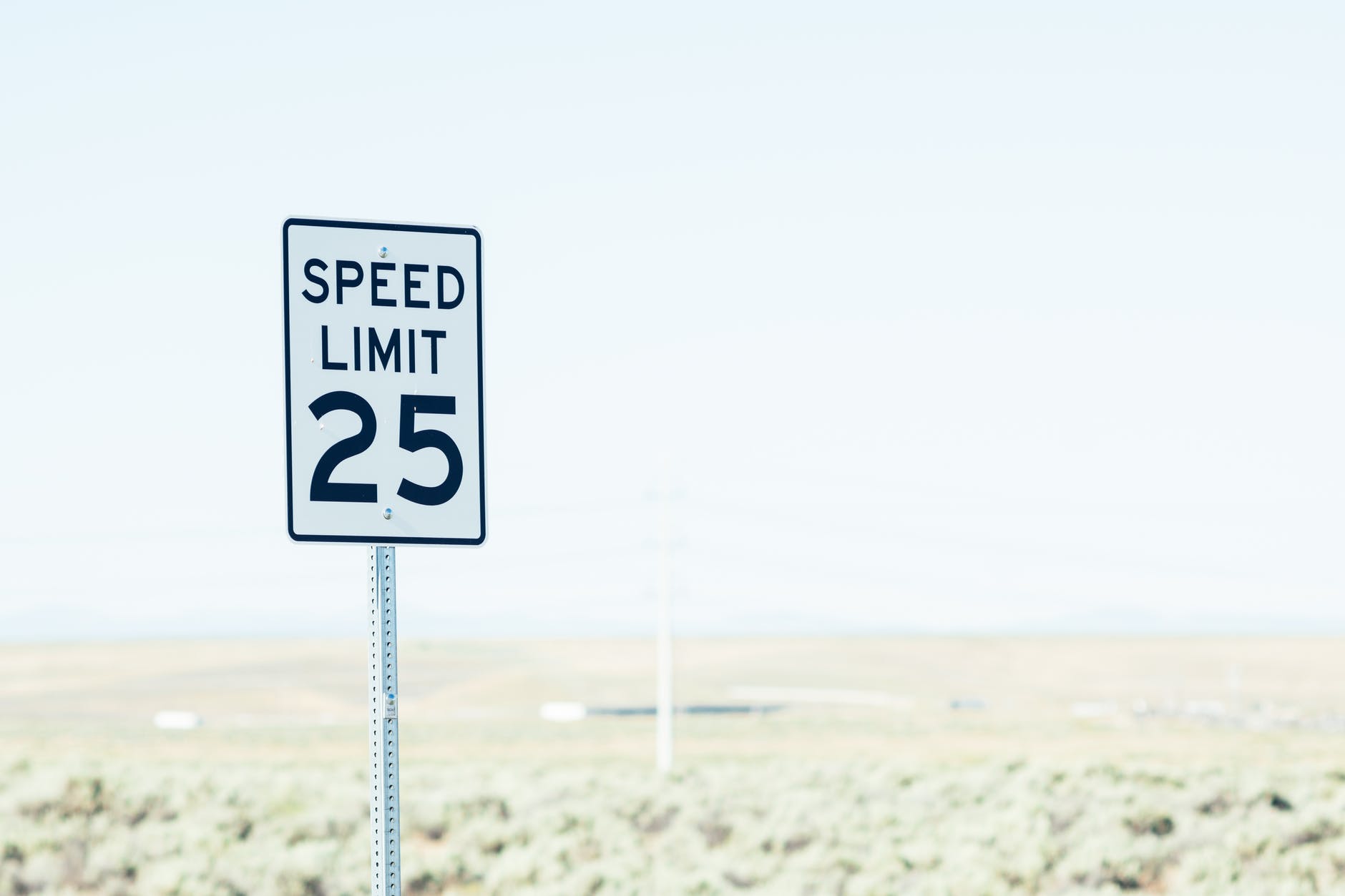 Additionally, there are also certain limits, quotas, and constraints that the user should be aware of while taking the student subscription.
Those who want to increase the quota, sometimes also known as the limit can get assistance from an online customer support page which is free of cost. However, there are certain limits above which the value cannot be raised. Further, someone who is already on a free trial cannot increase the limit.
Like mentioned earlier, they can opt for the Pay-As-You-Go subscription. Students would also need to check the availability of the quotas and limits at the regional level as provided by Microsoft.
Students can use Azure and access all products that are intended towards offering support to education, non-commercial research, and design, development, test, and demonstration software applications among other things.
Prohibited Use
Microsoft has laid down clear guidelines for the students against the unethical use of Azure for education accounts. Under their prohibition policy, they restrict from unethical use or operation of Microsoft Azure for students.
The prohibition policy goes on to state that an individual should not attempt to get unauthorized access to any Microsoft Azure for students started and so on.
The prohibition policy of Azure for a student is detailed and it is advised that those looking for taking the subscription should understand it well. Further, they also send periodic emails for everyone to adhere to the best policy in using Azure for students. However, it is up to an individual to stop receiving communication through emails.
Steps to Create Microsoft Azure Students Account
Step 1: Visit https://azure.microsoft.com/en-us/free/students/ and click on Activate Now button to complete the process. 
Before starting the process of registration, students should go through the FAQs for eligibility.
Microsoft team has provided a list of FAQs for a smooth registration process. It will also make sure you are fully prepared for registering and know all the requirements.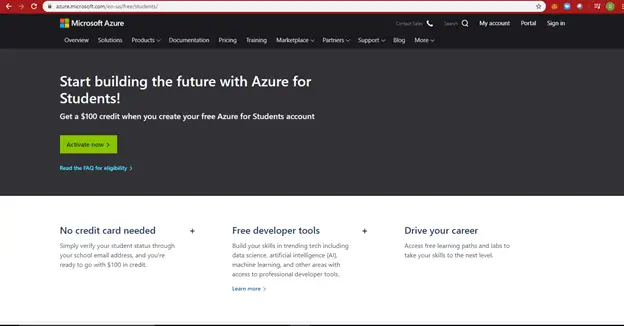 Step 2: Once clicked on 'Activate Now' the next prompt would be to log in with your Microsoft account.
You can sign up and create a new Microsoft account if don't have one already. This is one of the prerequisites for activating a student account.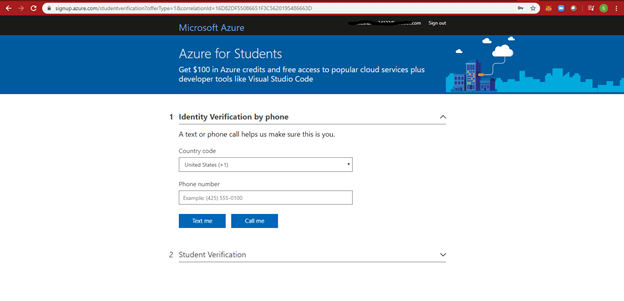 Step 3: After logging in with your Microsoft account, you would need to verify your student status which requires the school to have issued email IDs to the students.
However, there could be another challenge in the form of Microsoft not accepting some email IDs that are issued by the school.
In that case, the alternative is verification by code. The code is usually 25 digits and you can get it by attending MSP-organized events.
If the verification code is approved, the next step requires you to fill in some details and talk a bit about yourself.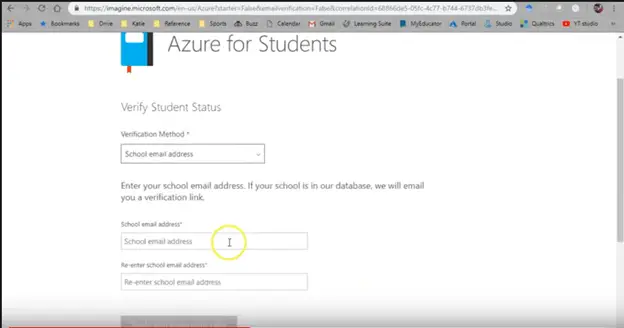 Step 4: Like we discussed in step 3, after verification the student would need to fill in certain information required for getting started. Details asked in the form are:
Country
Full Name
Email ID
Phone Number
There are three sections on this page wherein the student needs to mention details in the 'About you' section followed by 'Identity verification by phone and lastly 'Agreement'. After clicking on the agreement, you need to click on the signup page.
What Could be the Reason for Failed Verification?
Many times students fail to verify even after entering their email ID provided by the school.
This happens because the institution might not be registered or recognized by Microsoft. In such a case, the option is to get verified through a 25-digit authentication code.
Azure Imagine Cup
Now, when you have set up a student account. And, establishing yourself as a young developer, you can participate in an interesting competition run by Microsoft – Imagine Cup.
The aim of this competition is to identify the students who are interested in developing creative, technology-driven solutions to improve the environment.
For the students and young developers who envision inventing a solution, that can create a positive impact in the lives of people. Competing in the Imagine Cup is one of the best options to showcase talent.
Along with the recognition, selected teams will get a chance to travel to Singapore. Mexico City and Amsterdam for the finals.
In addition to that, Microsoft Ignite | The Tour empowers the team to showcase their talent and passion while working with industry professionals.
Benefits of learning Azure
Obviously, it doesn't make any sense to learn something without knowing its benefits of it. Learning and mastering cloud computing platforms like Azure enhance the job skill of an individual. Because the IT industry has been through a tectonic shift in recent years.
Businesses have shifted their activities to cloud platforms. And Microsoft Azure is one of the world's biggest platforms, used by a wide range of businesses.
Cloud computing and platform know-how at an early age boosts the career of a young developer by several notches.
What is Azure Imagine Cup?
You can participate in an interesting competition run by Microsoft – Imagine Cup. The aim of this competition is to identify the students who are interested in developing creative, technology-driven solutions to improve the environment.